The National Council for Voluntary Organisations (NCVO) describes Employer Support Volunteering (ESV) as:
' the opportunity to volunteer with support from their employer, whether this is in the form of time off for individual volunteering or in a programme developed by the employer such as a team challenge event or ongoing arrangement with a community partner.'
The Volunteer Centre Sefton encourages local employers to adopt Employer Supported Volunteering (ESV) and offers support and advice to businesses who wish to explore this form of volunteering.
As an employer, why should I adopt Employer Supported Volunteering (ESV)?
To improve staff skills and leadership?
Longer term skills-based volunteering will work best, where volunteering is tailored to an individual employee's specific skills and is developmental (for example being a trustee for a charity).
Improved team working and staff morale?
A team project or one-off group challenge day will work best. Team projects involve longer planning and organisation (for example planning and delivering a major fundraising activity for an organisation).  One-off team challenges take place within one day (for example painting a room or tidying up a community garden).
Enhanced reputation?
Consider the ideals that are important to your organisation, including what ideals would be important to your customers or service users, and identify the types of organisations that further these ideals.
What kind of Employer Supported Volunteering (ESV) opportunities are there?
Different volunteer roles develop different skills and experience.  It can be helpful to think about what your employees or colleagues would most benefit from, or have most interest in, before identifying partner organisations.
Click here to browse or search volunteer opportunities
Examples of Employer Supported Volunteering
HM Passport Office, Southport
In December 2017, volunteers from the HM Passport Office in Southport undertook Employer Supported Volunteering to lend a hand at Southport Community Centre in Norwood Road, Southport.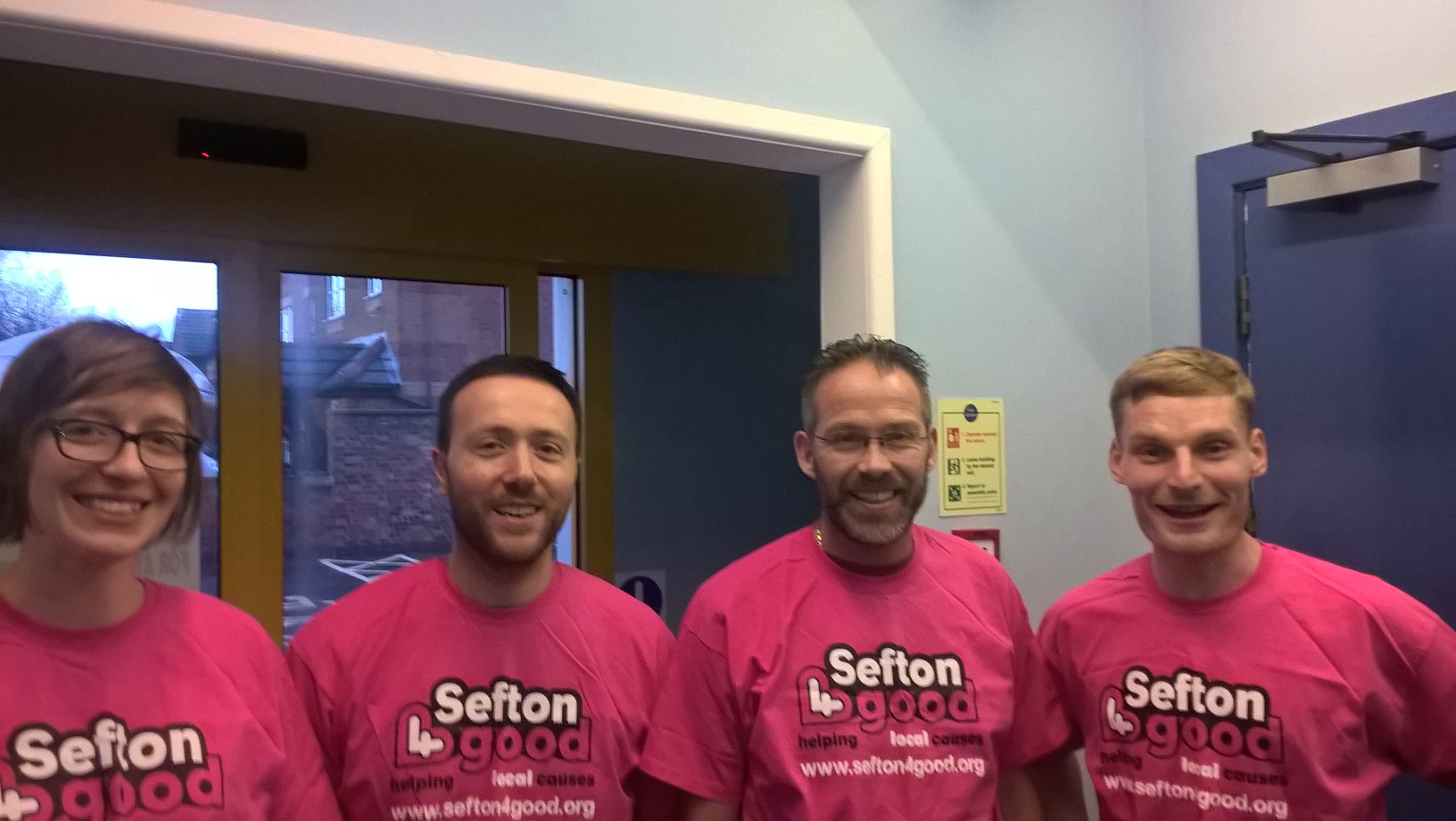 Volunteers worked with staff at Southport Community Centre to help paint the the centre's hallway and reception area, donating their time and skills to Sefton 4 Good.